28May
An Escape to a State called: Peace of Mind
May 28, 2019
Posted by:

Shruti Mehrotra
Travel Destination: Gokarna, Karnataka
Life often gets out of control, with busy weeks and tough deadlines. One craves for a week out, someplace calm, away from the monotonous, fast life of cities. Goa prides itself over its tag of the most relaxing destination for the youth in India. Although, a much less explored town lies next to it, which is as serene as none other and sparsely populated, which is a treat for the metropolitan town folks. Gokarna is famous for its temples and is a one-stop destination with beautiful beaches, hills and numerous yoga workshops, which attract the foreign crowd.
Transport is available to Gokarna by road as well as air. Comfortable Volvos' and KSRTC buses can be booked from Bangalore itself, the majority of which are priced under 2oooINR. With the entire journey ahead of you, it is best to plan the itinerary, on a strict budget. The next thing is to decide accommodation, following are some of the options to choose from-
• Zostel:  For solo travellers, there is no accommodation better than Zostel. Gaining popularity in a number of cities, Gokarna's Zostel is Systematically organized. The beds are priced as low as 800INR and this is the best choice for budget-restricted travel. Although, it is advisable to book the Zostel a month earlier if you are planning to visit Gokarna during the months of September-January. It is an opportunity to meet new people and who knows, you might end up finding the coolest of people to entertain you for life.
• Airbnb: Condo, Beach House or Cabin, find the perfect vacation or short-term rental through Airbnb. There are offers which enable you to rent bungalows and guesthouses at really cheap rates. Their site offers you a variety of options to choose from and it helps you make stories worth telling!
• Freedom Café, Main Beach: This is a popular accommodation amongst college students who incline towards adventure and pay 1000INR for renting tents to sleep on the beach. Situated at the main beach, this café is run by people who escaped the dazzling Bangalore life and settled in Gokarna, embracing the quietness the town had to offer.
After finding the accommodation, time for adventure and exploring paves the way. The town provides a breathtaking view of the expansive Arabian sea. Here is a list of beaches one can visit in Gokarna-
• The Main Beach: It beats the rustle of the ones in Goa and Mumbai. It is clean and tranquil. It has one of the best sunset views and is popular with locals and pilgrims. You can rent tents at this beach and sleep right under the star s, living a movie-like experience.
• Om Beach & Kudle Beach: This is a sand and rock beach with roads amid forested hills. One option is to rent bicycles/cars or scootys' to make the ride uphill easier. These two beaches are situated next to each other and are well commercialised by the foreign crowd, selling painted shells and souvenirs to visitors. The OM beach is actually in the shape of OM. The view from atop is totally worth it the trek and so are the water sport activities available there.
• Paradise Beach: Trippr Hostel in Gokarna arranges night treks to Paradise beach to witness bioluminescent phytoplankton. This is the most beautiful and unique of all the beaches in Gokarna. It attracts a huge crowd at night especially because of the phytoplankton.
This town has a lot to offer other than the paradisiacal beaches, which is the traveler's favorite relaxing stop. Although to make the trip worth every penny spent, one can explore more places like
• Mirjan Fort: This fort is located around eleven kilometers from Gokarna town and represents historical significance paired with absolute greenery around it. Built in the late sixteenth century, it was taken over by the Vijaynagar Empire from the hands of Nawayath Sultanate.
• Koti Tirtha: Spectrum of holiness
This spot has an interesting story behind it, as is said, a thousand springs originated from this place. Thus, the name, Koti Tirtha which translates to 'a thousand springs. While the youth might like to 'chill' around the beach, the spiritual ones would love this beautiful site, which is said to wash away a person's sins by taking a dip.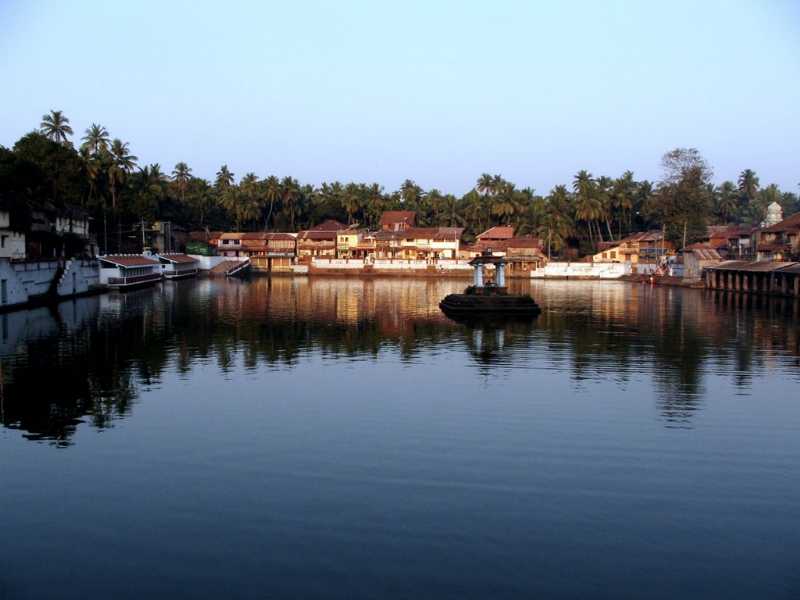 • Mahabaleshwar Temple– An old age Dravidian architecture
Built in the Dravidian architectural style, it is devoted to Lord Shiva. As far as the myth can be trusted, this temple bestows immense blessings on pilgrims who visit it.
A procedure of taking a dip in the Karwar town Beach to cleanse the body is practiced before entering the temple by everyone.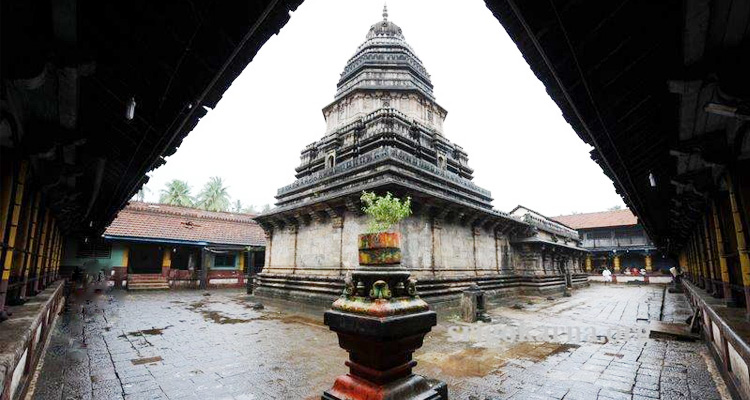 • Maha Ganpati Shrine– A shrine full of colors
As the mythological story suggests, this shrine is the spot where Lord Ganesha tricked Ravana, the demon to take Atmalingam from him. It is one of the best places to visit for the Hindu devotees, with an ideal statue of Lord Ganesh in black stone.
No matter who you are, an explored place always comes out as a great surprise. Gokarna, with its pristine beaches and the beautiful views, is a place which caters to the needs of all.
The budget restricted student, the first-timer solo traveler, the spiritual guru, the office dude and many more craving for peace of mind, time away from the mundane. The town is also a delight for foodies, who get fresh seafood and interesting drinks to make their travel journey all the way more fun. Moreover, one person can never live the Gokarna experience just once because it is never enough.
You visit it once, and it becomes a recurring dream until you go again.
We hope you have a wonderful trip!